Only a few days remaining until towns across the country host Thanksgiving Day Turkey Trots! This will be my first ever Turkey Trot and I'm getting pumped for it! This weekend I took the opportunity to get in some quality training to get ready for the big event. Here's a breakdown of how I continued my training throughout the weekend.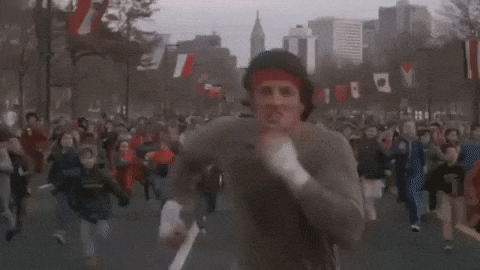 Saturday
---
Saturday morning was cool and bit cloudy with the forecast calling for rain. I went to a local high school track and decided to get in a good interval workout. Before any speed training (interval training) I warmup with a quick 1 to 3 mile run followed by stretching. The track workout for me today was a pyramid interval workout. The concept behind this pyramid workout is to start at a lower distance ascending the "pyramid" to its peak, then descending back to the lowest distance. All of this is run at a fast pace with a 200m slow jog after each distance. I found that this interval workout is the most effective for increasing your speed. After I completed the pyramid, I went for a 1 mile warm down followed by some more stretching.
Here's the pyramid interval workout I completed
200m run, then a 200m jog
400m run, then a 200m jog
600m run, then a 200m jog
800m run, then a 200m jog
600m run, then a 200m jog
400m run, then a 200m jog
200m run, then a 200m jog
Sunday
---
Sunday morning's workout was a little different from Saturday's as it was a long slow distance day (LSD) and a recovery day. The forecast was partly cloudy, but there were some high winds which can lead to a tough run due to fighting the head wind. I wanted to stay off the main roads for this (LSD) run so I went to a park not too far away from home. There is a great 8 mile route that can be altered by many turns as well as pavement and grassy surfaces. This run was a little tough, but I got through it. The speed work from the day before had done its job and the (LSD) run was well needed. Overall I think this weekend's workouts were perfect. I got a little track work in as well as a distance run.
If you're running any Turkey Trots this week, how is your training going? Sound off in the comments below!