The Holidays are quickly approaching and that means everyone is adding last-minute items to their wish lists. This is the perfect opportunity to add in some running gear to those lists. As a runner, there are items that are needed to help improve performance as well as add a little bit of comfort while out on the road or trails. Here is my top 10 list of holiday gift ideas that every runner should have on their wish list.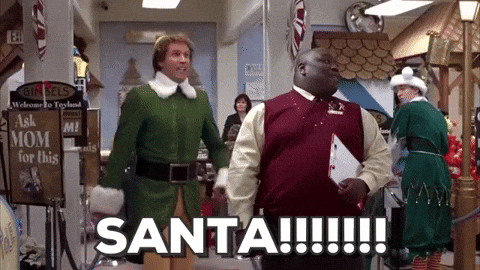 1. Sunglasses
These can be one of the most important items a runner should own. Even though they may not be necessary during the cooler months, when spring and summer show up you're going to need to protect your eyes. I chose Goodr sunglasses for this list because not only are they comfortable, colorful and have funny names, they are fairly cheap ($25). I own 2 pair and I'm adding a few more to my list.
2. Smartwatch
Adding a smartwatch to your list can not only save you some money, but it also can help you track your routes/distance/pace/heart rate and much more. Technology for runners is becoming more commonplace, as it should. Knowing your pace and distance can help you train better as well as keep you motivated. Apps like the Nike Run Club on the Apple Watch help you compete against friends as well as others across the world. With that being said, I recommend the Nike Apple Watch which has a starting price of $329.
3. Headphones / Earbuds
Music has been a great addition to my workouts. It motivates me to pick up the pace on shorter runs and helps me zone out and pass the time on longer runs. Adding onto the tech needed for runners, headphones are a must have for those who want to zone out to their favorite tunes. My go-to earbuds are the Jaybird Blutooth Headphones. They are wireless, sweatproof, and comfortable. Their earbuds are $179.99 on their site, but you can head over to Amazon and get an older model for around $125.
4. Socks
Lets face it, your feet take a beating everyday and if you're a runner, it's worse. Why not take care of the part of your body that gets you moving? Socks are essential for running because they provide comfort as well as odor / sweat protection to prevent any kind of fungus from forming. They also make your shoes not as smelly. Runners should know by now that "cotton is rotten" and this statement definitely applies to your feet. Finding the right pair of socks can be a bit of task, but they are by no means difficult to find. The socks that I find the best are by the company Balega. They are reasonably priced and can be found on their site or at any running store.
5. Jacket
When the temperatures are dropping or the weather is not cooperating, protection from the elements is key. Having a jacket that is reflective, waterproof, windproof, and can keep the heat in is crucial for most runners. There are numerous jackets out there that are good, but I found that the company Gore has the best to offer. Gore jackets are a little pricey coming in at around 149.99+ but they are worth it and last for a while.
Gore Essential Windstopper Active Shell Partial Jacket
6. Foam Rollers
One item that recently has become my favorite for post run massaging has been foam rollers. After intense workouts or even long distances I find myself rolling out my legs to help improve circulation, relieve muscle and joint pain and improve overall flexibility. It helps recover from injuries as well as prevent them.
7. Cookbooks
If you're looking for new ideas for dinners throughout the week, why not ask for a cookbook? Runners have to eat too. There are numerous cookbooks geared towards runners that provide the right types of ingredients to help fuel your next run. Are you vegetarian or vegan? There are cookbooks available for you too like the No Meat Athlete Cookbook. It's currently $16.45 on Amazon.
8. Spotify or Apple Music Gift Cards
Gift cards are sometimes the gifts that people relate to as being last-minute or showing that you don't really know that person or what to get them. This is not the case for me as I welcome gift cards. It gives me the freedom to get what I want, when I want it. Having a Spotify or Apple Music gift card adds more value that you think especially for runners.
9. Shorts
Even though you may not need shorts right now, you most certainly will need them when temperatures get warmer. It goes without saying that if you're a runner, you need running shorts. You may be able to get by using regular gym shorts, but you could run into some chafing issues (pun intended), or they could limit your stride if they are too long. The Asics shorts below are my favorite, but you can go to any local running store to pick out another brand. If you do, be sure to pick up a pair or two… or three as they will most likely be on sale!
10. Yoga Mat
I know that not everyone is into yoga, but you don't necessarily have to be. A yoga mat provides a nice cushion other than pavement or grass for when you need to stretch after a hard workout. It gives you just the right about of space and rolls up for portability. This is a great gift idea for anyone looking to try something a little different and become more flexible. After going to yoga classes once or twice a week, I feel a difference in my running. I have less pain, have been able to open up my stride, and I've also seen improvements in my breathing and focus.
There you have it folks, my 2017 holiday gift guide for runners. I hope that you have found this helpful when buying items for your fellow runners. I'm sure that what ever running items you purchase for them, they'll love it. Good luck and happy hunting everyone!