Happy Wednesday everyone! I hope that your year is starting off on the right foot! How about those New Year's resolutions? Are they still on track? Well, if they are or if you're struggling, here's a few songs to get you back into the swing of things!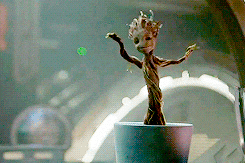 Warmup
---
Ever since I saw the movie Garden State I loved this song. I think that this is a perfect addition to any warmup playlist. It's not as fast paced as most of my warmup songs, but when I put this song on while stretching for my longer runs, it helps me calm down and not get too amped up for my run. Sometimes you have to ease into your workout and this song definitely hits the spot.
Artist: Frou Frou
Track: Let Go
Workout
---
I've only recently started getting into more of what Portugal, the Man has to offer and I came across this gem! This song is perfect for pumping you up for a workout. The title alone makes me want to dive right into the workout and focus on the task at hand. I love having this song pop up on my playlist because it forces me to "Live in the Moment."
Artist: Portugal, The Man
Track: Live in the Moment
Warm down
---
Sometimes all you need is a little "soft house" to slow your breathing and heart rate, and what better way to do that than with the track "Blurred" from Kiasmos. This is a great song to take in a few deep breaths and relax. When warming down after a workout it's important for your mind and body to be in sync and I think this song helps with just that. It's fast enough for you to ease out of your workout. yet slow enough for you to catch a breath.
Artist: Kiasmos
Track: Blurred
There you have it everyone! I hope that some of these tracks make it to your playlists one day. Until next week, have a great day!