It's mid week and I've got another 3dub track list that I'm sure you'll enjoy! This list is all about running to help get you out the door and enjoy the great outdoors. Time to plug-in and start your run in 3… 2….1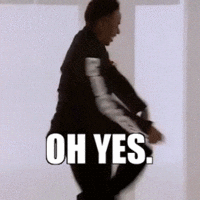 Warm Up
---
Matt and Kim's songs have always made it to my playlists, but this one in particular is great for warming up for your run. I sometimes put this song on as soon as I step out the door to get ready. It's such a fun song to warm up to and get in a few stretches and calisthenics (if that's your thing).
Artist: Matt and Kim
Track: Let's Run Away
Workout
---
I recently sprinkled in a few St. Lucia songs into my playlists and I tell you what, this song is great to workout to. It's upbeat and has a great tempo for running. This song has a few slow parts, but that'll help you in recovery to get you ready for your next burst of energy. I love having this song in my workout playlist!
Artist: St. Lucia
Track: Help Me Run Away
Warm down
---
This song is a new take on warm down songs. It's not as melodic as others, but it's soft enough to help control your breathing after an intense run. I think that "&Run" sets a perfect tone for ending any sunrise or sunset run. Such a great addition to the warm down playlist.
Artist: Sir Sly
Track: &Run
I hope that these songs make it to your playlists one day! I'll have some more additions next week that are running inspired. Have a great week everyone!