Happy hump day to you all! I hope everyone is having a great week so far. The temperatures in my hometown have been phenomenal the past few days and there's no reason to not get outside and soak up the sun! Maybe these 3 tracks will help you get out the door and power through your workout, so let's dive right in.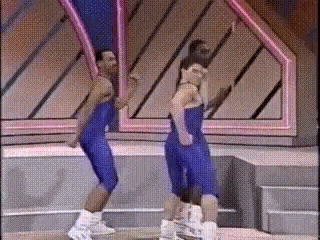 Warm Up
---
There are songs out there that make you want to get going and others that make you want to tap you foot… This song has both! The Walker by Fitz and the Tantrums is an awesome warmup song that'll get you pumped up and ready to start your workout. I find it difficult to not be in a good mood when hearing this song.
Artist: Fitz and The Tantrums
Track: The Walker
Workout
---
Every once in a while there's a song that pops up that I haven't heard before and makes my workout more fun. When this song came on I wasn't sure how I felt about it, but after the first 30 seconds I added it to my workout playlist immediately. It's an upbeat song that has the right tempo for any type of workout. Whether you're running or doing some intense lifting, this song will give you that boost of energy.
Artist: Michael Calfan
Track: Treasured Soul – Radio Edit
Warm down
---
I put this song on when I've finished an evening workout and the sun begins to set. It's just a great song to wind down to. There's something special about listening to certain songs when the sun sets and this song is one of my favorites.
Artist: Hamilton Leithauser and Rostam
Track: In a Black Out
That's all for today! Try one of these songs out in your workouts and let me know what you think. Have a great week everyone!