Happy Wednesday everyone! We've finally reached mid-week and it's time for some tracks to power through the rest of the work week. Let's not waste time, so let's hop right in!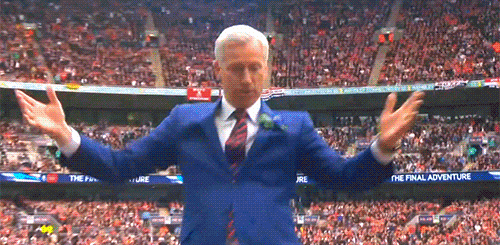 Warmup
---
I'm not sure what it is about this song, but it always gets me pumped up for my workout. Maybe it's because most of the time I'm so anxious to get right into my workout that I'm "waiting for that green light" to go. This song is upbeat and sets the right tone for my workout; I'm ready to get my day started.
Artist: Lorde
Track: Green Light
Workout
---
I absolutely love this song! This week has been a bit of a drag and it seems I've been going in slow motion, but when this song comes on it always puts a smile on my face. It's a great song to pace your workout to as it's not too fast or slow. It's also a great way to settle into your long run and zone out a little.
Artist: Jackson Browne
Track: Running on Empty
Warm down
---
This is one of those songs that makes you stop and enjoy the view of your surroundings making it perfect for a warm down stretch. It's soft melody and tone are excellent for winding down and soaking up everything around you. For me, putting on this track means that it's time to take in a deep breath and just listen to the music and reflect on my workout, life, or anything that eases my mind.
Artist: Blue States
Track: Vision Trail
I hope you enjoy these tracks and maybe they'll find a way onto your playlists one day. See you next week!