It's midweek and time for another set of 3dub tracks! This week is all about traveling. Whether you're hitting the road for vacation, flying somewhere for work, or cruising around in the ocean chances are you're going to want some tunes to keep your workouts going. Here's a few tracks to keep your mind off of travel and into your workouts. Enjoy and safe travels!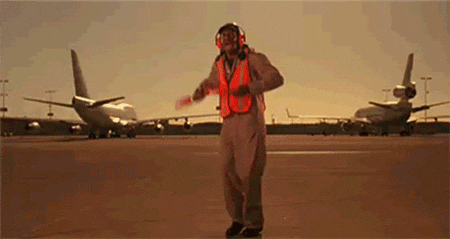 Warmup
---
One of the many things that gets me motivated for traveling is finding songs that relate to where I'm headed. If I'm lucky enough to find a song like that and also have a great tempo, then that's a bonus! "San Francisco" by the Mowgli's is such a pleasant song to listen to while warming up. You may not be traveling there, but it's a great song to get you out the door and moving while traveling.
Artist: The Mowgli's
Track: San Francisco
Workout
---
This song always finds its way onto my travel playlists for workouts! It's up beat and makes you want to move. I always find myself listening to this song on the second or third day of being away from home because it makes me think about being back home. This particular song has a great tempo for any type of workout you plan on your trip.
Artist: Swanky Tunes, Going Deeper
Track: Far From Home
Warm down
---
While I'm on a vacation or out on a business trip I throw this song on to help me wind down from a tough workout and get ready for the day ahead. It's slow enough to relax to, but not put you to sleep. This is a go-to warm down song for me because I enjoy stopping and enjoying the view, even if it is from a hotel bedroom window.
Artist: Konac
Track: Away
Bonus Track
---
Artist: Sheppard
Track: Coming Home
I hope you've enjoyed this edition of 3dub tracks. It's always nice to have a few songs that travel with you on any trip you take. Perhaps they'll help you get through your workout sessions while traveling so you can enjoy the rest of your trip!