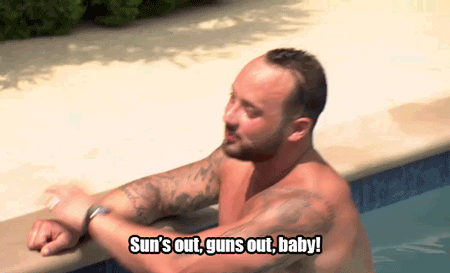 While the temperatures continue to rise and the sun's rays get stronger, there are a few precautions you should take before going into "sun's out, guns out" mode. For starters, choosing the right sun screen and making sure you drink enough fluids are two key ways to keep your body from shriveling up. Let's take a look at some ways you can hydrate your body, inside and out.

Hydration Inside
---
The most important thing you can do as an athlete is drink water. If you think you haven't had enough, drink more. This is the season you should definitely be drinking more fluids to prevent fatigue, dehydration, or even worse. There are plenty of ways you can add more water to your daily routine including having a glass when you first wake up, with each meal, and right before bed. Although, don't overdo it before bed because you may have to get up in the middle of the night. On average male runners should be drinking around 125oz and female runners should be around 90oz per day. Try incorporating water or even Gatorade (for the electrolytes) during your training. This can simulate your race day plans on when you need to stop at the fluid stations. Switching between water and a sports beverage with electrolytes like Gatorade during training or races is beneficial to your body. While water may be calorie and sugar-free as well as hydrate you, it doesn't replace any sodium or carbohydrates that are lost during your overly sweaty workouts like Gatorade does. It's important to be mindful of your fluid intake especially for the next few months of higher temperatures.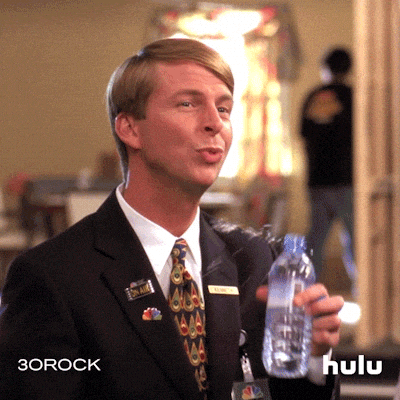 Hydration Out
---
There are too many options available for sunscreen and believe it or not, using a magazine is not a good one if you're going on a long run. How does someone choose which one to go with? Do you get the SPF 30 that's water-resistant or SPF 30 with oats for…. you know… healthy skin? Perhaps you have a tough time figuring out if you should get a spray vs lotion. I prefer the lotion over the spray as that may accidentally get into your body instead of on it. Maybe you enjoy having really greasy skin after putting sunscreen on, although I've never met someone who does. No matter the case, there are different avenues you can take, but it really comes down to skin type and personal preference. Choosing the right sunscreen can help and protect your skin from the sun's harmful UVA and UVB rays. Here are some of my favorite sunscreens for running and guess what? They're vegan!
Kiss My Face Body & Face Mineral
Applying these as well as other sunscreens about 15 – 30 minutes prior to being active outdoors will save your skin from the sun.