If there's one type of meal that I could eat everyday, it would be tacos. Well, maybe not every day. I feel like tacos should be placed into their own food pyramid. There are numerous variations and the toppings are endless. The best part about tacos (other than the taste) is that they can be made for any type of food allergy or diet. So when I came across these Roasted Beer and Lime Cauliflower tacos I immediately started salivating. I mean damn these look soo good! These tacos by far are my favorite homemade tacos. They are packed with flavor and are irresistible. Top these bad boys with quick cilantro lime coleslaw or salsa and dig in! Although I would recommend both.
*This recipe can be found in the Thug Kitchen Cookbook, which is awesome!*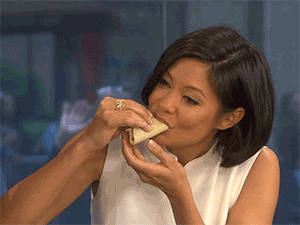 ---
Total time: 45 Mins
Ingredients:
Produce
1 head cauliflower (about 1 pound)
1 tablespoon lime juice (1/2 Lime)
1 to 2 garlic cloves, sliced
1/2 yellow onion, chopped
1 avocado, sliced
Spices
1 1/2 teaspoons chili powder
1 teaspoon smoked paprika
1/4 teaspoon ground cumin
1/4 teaspoon garlic powder
Pinch of salt
Oils/Vinegar/Sauces
1 tablespoon olive oil
1 1/2 teaspoons tamari or soy sauce
1 1/2 tablespoons chipotle hot sauce
Other
3/4 cup beer (Any beer, just no heavy beers or stouts)
1/4 cup vegetable broth
6 corn tortillas
Tomato salsa, for serving
Directions:
Pre-heat your oven to 400°F. Chop the cauliflower into small florets no bigger than a quarter. In a saucepan over medium heat, warm the beer, broth, lime juice, tamari, hot sauce, and garlic. Add the cauliflower and simmer for about 90 seconds. Drain.
In a large bowl. toss the spices, salt, and olive oil together. Add the cauliflower and onion and stir until coated. Dump it on a rimmed baking sheet and bake until browned, stirring halfway, about 20 minutes.
To assemble the tacos, warm the tortillas in the oven or microwave then pile them high with the cauliflower filling, slices of avocado, some of the slaw, and top with plenty of salsa.